In "The ADHD Fix", father and son authors Dr. Henry and Joshua Svec discuss their professional and personal experience with ADHD, addressing myths and testifying to the underlying potential in every diagnosis.
Dr. Henry Svec has spent the past twenty years helping children and adults with ADHD achieve success by developing tools and strategies to overcome associated obstacles. The victories of his son Joshua vouch for the effectiveness of the strategies disclosed in this book, which includes a chapter dedicated to Joshua's experiences growing up with ADHD.
Purchase 'The ADHD Fix' Today
Purchase a print copy now ($39.95 $24.95) Save $15
Purchase the ebook (PDF) (pay what you want)
Purchase the audio book (pay what you want)
**A portion of every purchase is donated to kiva.org
Sign Up for Online ADHD Skill Building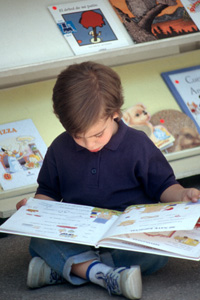 ADHD is a bit like the Niagara River: often out of control, unpredictable, and has a lot of energy. It's not until you see the hydro electric dam that you realize the gifts of that river.
The same can be said of ADHD; it's not until you break down the brick wall of trials and tribulations, that you discover that ADHD comes with its own unique gifts and doesn't have to be an impediment to success. With the right strategies, ADHD can be a pillar of strength and a fount of otherwise unknown abilities.